Chances are, with all of the fantastic bars listed here, you're planning a bar hopping adventure with all of your friends in St Petersburg as we speak. You've surely picked a fine city to celebrate the weekend in, especially if you're looking to party, there's no doubt about that. With all of the amazing bars and nightclubs listed here in your mind, you and your friends are itching to get your party started. You're guaranteed to have an amazing time, especially if you make smart decisions when it comes to your transportation. There's nothing better than being able to let go of all of your worries while you let loose in special city such as St Petersburg.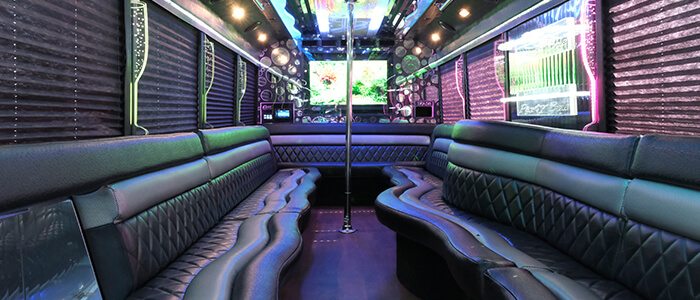 When it comes to your mode of transportation, you'll want to make sure that you pick a vehicle that fits all of your needs so you're left with a carefree experience when you're out bar hopping. One way to do that is to rent a party bus from Party Bus Tampa! With a luxurious mode of transportation, your night will follow in the same fashion. Booking with Party Bus Tampa ensures that your experience is comfortable, fun, convenient, and satisfying. They accomplish this by getting rid of the need for finding a designated driver, giving you customer experience on the road, and giving you a vehicle to relax in at the end of the night when you're all partied out. There's no other mode of transportation that offers the luxury that a party bus can, not even a limousine! That's because party buses are made with your comfort and party needs in mind, so you're left with a vehicle that's custom to your St Petersburg bar hopping needs.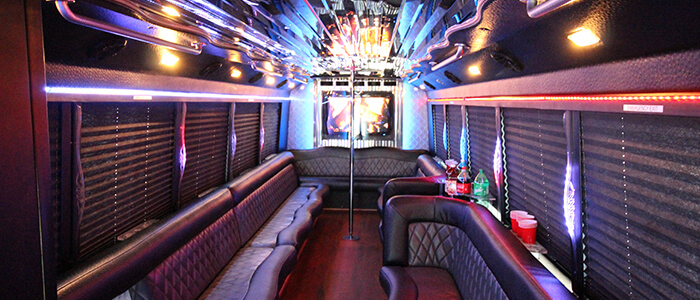 Quality transportation is important when you want to have a safe and satisfying night out on the town. Party Bus Tampa is known to service all kinds of events, no matter how many passengers you're looking to accommodate, or where you want to go. Their party buses are perfect for bachelor and bachelorette parties, sporting events, Your bar hopping experience is going to be star status when you have ice filled bar areas, newly installed leather seating, hardwood flooring, dancing poles, neon lighting, iPod capable sound systems with subwoofers, tinted windows, and more. With all of those features, how could you have anything less than a memorable night in St Petersburg? Call them today at 813-489-6672, or send them and email at info@tampapartybuses.net.
Check out these party buses